home | buggy | can-am | jetski | individual trip | rent a car | for sale | legal notice



paco.tours fuerteventura



exclusive cofete trip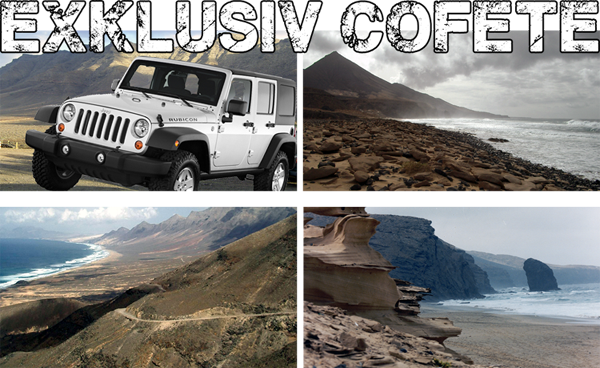 On lonely and dusty slopes, it goes with the SUV in the southwestern part of Fuerteventura. Past the Pico del la Zarza, the highest mountain in Fuerteventura.
Take the jeep to el Puertito. From there we walk to the smallest lighthouse on this island and you will experience how the East meets the western sea current.
Normally, the waves rise there up to 6 meters. An impressive natural spectacle After our hike we drive together on gravel roads up the mountains to the Mirador, which divides the east and west coast. When, as a rule, strong breeze leaves this vantage point and it goes into the valley of Cofete. There is the almost deserted place Cofete. The dreamy fishing village has no water and electricity. Above this place stands the legendary Villa Winter, which you can visit with us.
Before we start our journey home, we walk to one of the most beautiful beaches of Fuerteventura with the view to the west on Los Islote .. .. let yourself be surprised.
Maximum 8 persons, duration approx. 4 hours
book exclusive cofete trip
| | |
| --- | --- |
| | +34 928 54 71 53 |
| | +34 649 31 02 02 |
| | +34 669 88 82 88 |
Book an exclusive Cofete here or just give us a call
Your paco.tours team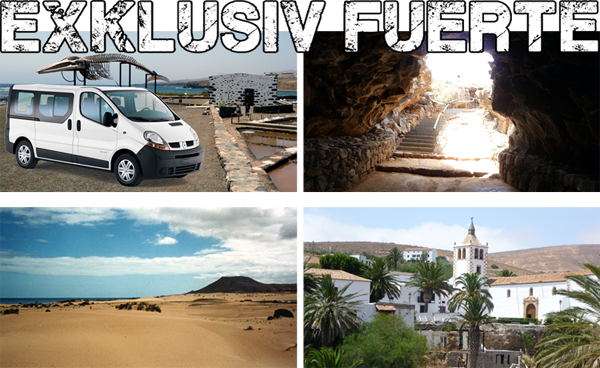 Discover Fuerteventura from its most beautiful side. In a small group of only 8 people you can explore Fuerteventura with us personally and individually. You drive through the volcanic landscape of El Malpais Grande. You will experience the interior of the country and get to know the many different faces of Fuerteventura. You can expect spectacular landscapes, the impressive west coast, the dune area of ​​Corralejo, the Mirador de Vallebronn, the former capital Betancuria and much more ... We'll show you the island like you've never seen before. Culturally, too, we explore together everything worth seeing, e.g. the churches and buildings from the 17th century. We invite you to get to know the REAL Canarian cuisine. On request, we also like to visit a goat farm with you.

Maximum 8 persons, duration approx. 6 hours
book exclusive Fuerte
| | |
| --- | --- |
| | +34 928 54 71 53 |
| | +34 649 31 02 02 |
| | +34 669 88 82 88 |
Book exclusive Fuerte here or just give us a call
Your paco.tours team